Part of being proactive is planning for the worst! No one wants to plan for the worst but if a plan is in place it makes the "worst" substantially easier to deal with. We have helped companies plan for the worst for years and we have gone through mock situations to test those plans. Having a business continuity plan and a disaster recovery plan in place used to be a very difficult task to complete. Now, with the use of the Datto solutions, creating, maintaining and testing a business continuity plan and disaster recovery plan are much more streamlined.
What is Business Continuity?
The "official" definition of Business Continuity is a combination of proactive planning and documented processes to keep your business operating in the case of system failure, data loss or natural disasters.
In laymen's terms please? It's leaps and bounds faster and more reliable than a backup! See the illustration below.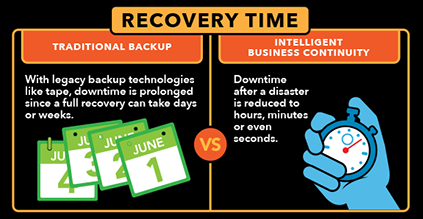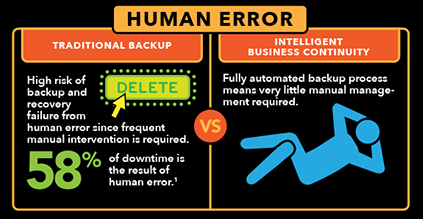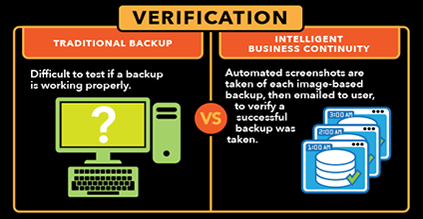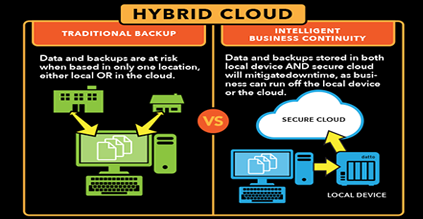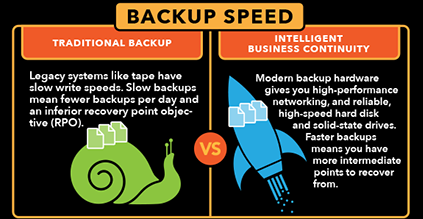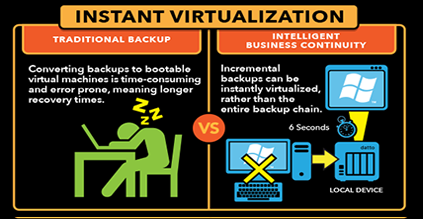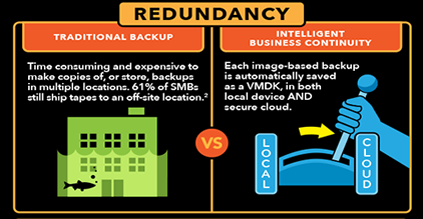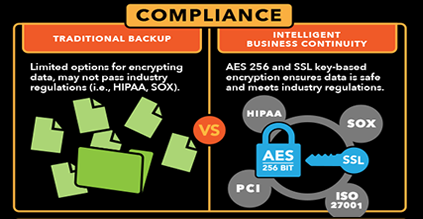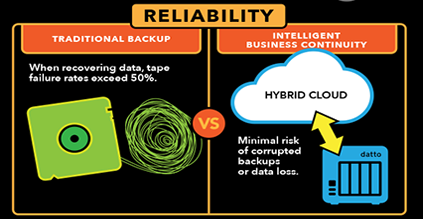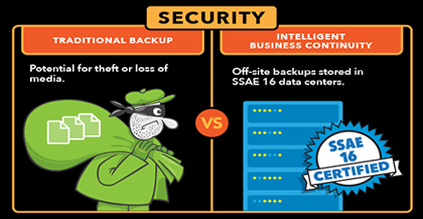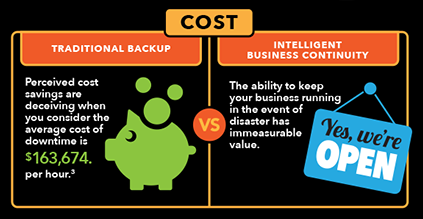 With our Datto solution, a quick fix is
feasible and very possible!
What is Disaster Recovery?
Disaster recovery (DR) involves a set of policies and procedures to enable the recovery or continuation of vital technology infrastructure and systems following a natural or human-induced disaster.
Our business continuity solution doubles as a disaster recovery solution as well!
For more information on Disaster Recovery planning and/or Business Continuity planning and process please fill out the form below..