We are Microsoft® Certified:
MCSE - Microsoft® Certified Systems Engineer
Design, test, implement & support Microsoft® networks, operating systems and applications
MCSA - Microsoft® Certified Systems Administrator
Administration of networks, operating systems and applications
MCP - Microsoft® Certified Professional
Support for Microsoft® operating systems and applications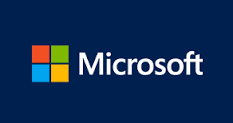 About Us
The Value of a Technology partner
Lakes Computer has been providing businesses with IT support and services since May of 2000.
Our proactive approach to IT support means less hassles, less downtime and a smooth running network that allows you and your employees to work quickly and efficiently.
We know that as your business expands its use of technology you need an IT provider who can help you get the best possible ROI from your IT investment.
With Lakes Computer as your IT partner we'll enable you to reduce the cost, resources and time associated with maintaining and managing your computer network in house by being your very own IT Department.
We have seen that most businesses don't need a full-time IT staff. What they need is a solution that will grow with them and provide them an acceptable ROI while staying on the cutting edge of technology.
Lakes Computer holds (Cisco) CCNA, AAS-Network security, AAS-Computer and Voice networking Technology, (Microsoft) MCSE, MCSA, MCP Comptia Security+ and CIW certifications.
We may be small but we are lean, efficient, personable and we know how to handle networks and security.